Motorbike tours in Italy and around the world.
An adventure waiting to be experienced!
Embarking on a motorbike tour is like the coming of a new dawn in the soul of the traveler.
My name is Lucina Marchese, better known as LucyRider, and for over 30 years I have been riding around the world with motorbike enthusiasts like yourself.
Ride with LucyRider
Small backpack, big wings. Ready to take off?
Enjoy the luxury of departing with little luggage and returning with a very full heart.
Are you ready for a unique adventure, with the peace of mind of comfort, wellness and convenience?
Whichever destination you choose, you can count on impeccable organization, covering every detail of your trip, from transport to accommodation; together with many other motorbike appreciators, sharing unforgettable experiences.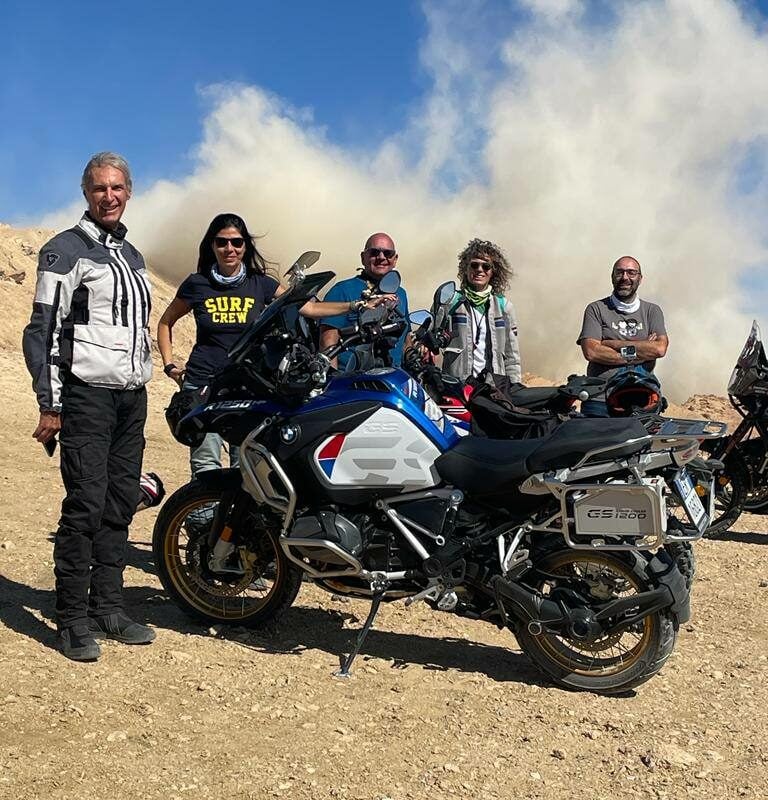 Choose LucyRider
Accommodations included

The tours include accommodations: enjoy your trip and I'll take care of the rest.

Internal transfers

With the help of local professionals, I will organise every transfer for you.

Means of assistance

When necessary, the Tours include an accompanying vehicle for assistance.

Tour Leader

You will have a qualified coordinator with you for the whole of the trip.

Limited slots

To ensure the best possible experience for each traveler, my Tours always have a limited number of participants.

Experiential tourism

We will experience a wealth of unique places, cultures and traditions.
Choose your next destination
ABOUT ME
Traveling by motorbike? A way of life.That's LucyRider's word.
Traveling by motorbike is a way of life.
Thanks to riding, I began to 'feel' the places I was passing through, to connect with the people, their steps and to discover new sounds and tastes. I also started to understand the difference between the essential and the superfluous.
In my 30 years of experience and throughout the 40 countries visited, I have seen tourists transform into travelers.
So I decided to share my way of traveling, and to lead other moto-enthusiasts like me around the world.
See more

LucyRider's Tours
Road trip on two wheels, exclusive and personalized.